The Lost Treasure of John Augur
A treasure hunt that spans the ages is waiting to unfold! Will you accept the call to adventure and claim John Augur's legendary trove for yourself, or succumb to the timeless forces that have kept it hidden?
Regular price

$159.00 USD

Sale price

$159.00 USD

Regular price

$219.00 USD
Audience: 8+ (Family Friendly)
Duration: 5-8 Hours of Treasure Hunting
Players: 1-6 Buccaneers
Experience: Pirate Adventure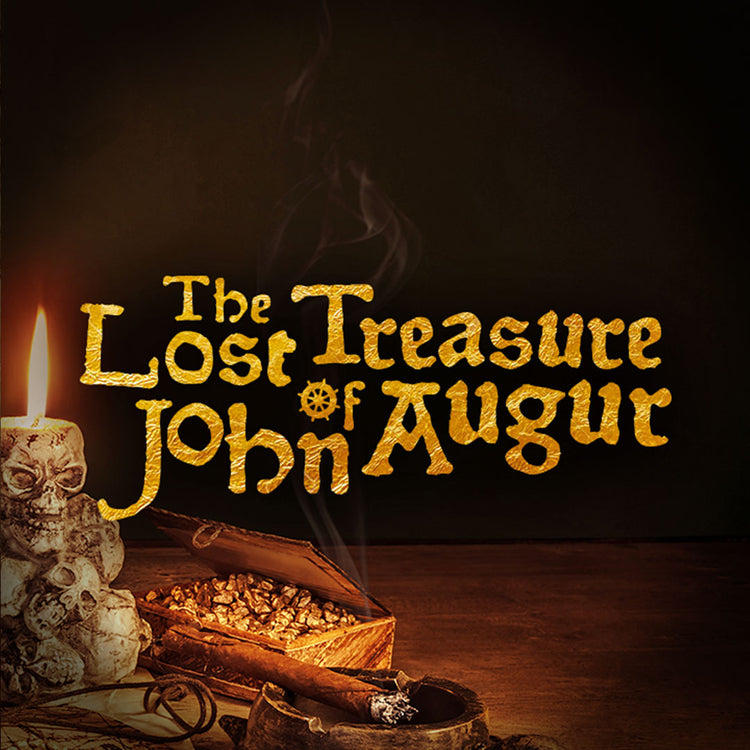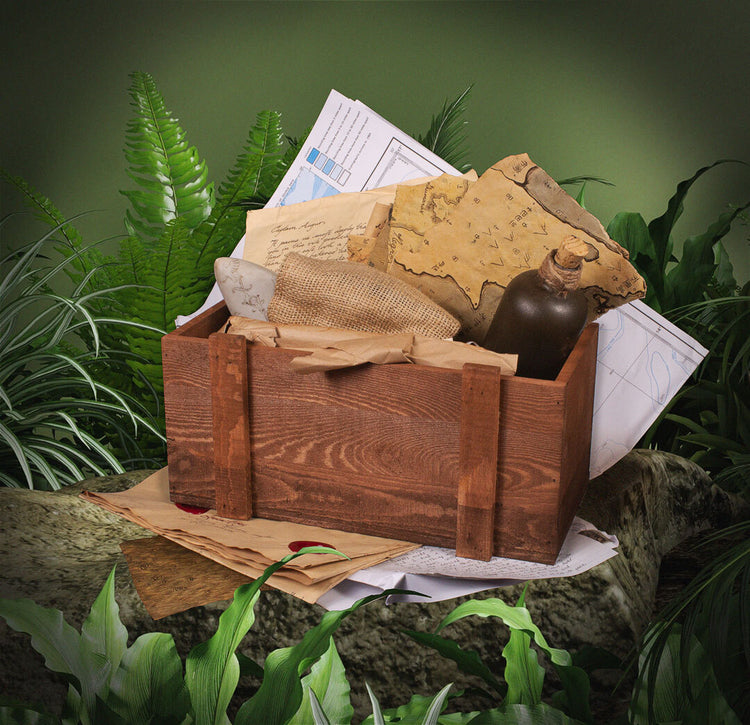 Will you discover John Augur's stolen riches? Or will you be doomed by the unfathomable power of those who wait on the edge of the horizon? Prepare for an adventure on the high seas, from the glory days of piracy in the 18th century to the present day. A trove of diary entries, official documents, pirates' maps, and windblown scraps awaits you as you help the intrepid salvage team piece together one of the ocean's deepest mysteries.
Audience & Difficulty

A pirate's life is not an easy one, so you may find the puzzles Augur left behind more challenging at times than others. Whether you set sail alone or with a whole crew, the epic voyage ahead is bound to warm the hearts of salty dogs and green horns alike.

Duration

While an ocean voyage takes months, you'll be pleased to hear that Kelsey Franklin's investigation will allow you to deep dive in just 5-8 hours. Chart a single evening's course, or pace your adventure out over a few days, the treasure can stay buried a few more hours…

Contents

Packaged in a rickety wooden crate you'll find everything relevant from Kelsey's investigation of John Augur and his lost treasure. From treasure maps, diary entries, windblown scraps from across the sea, and peculiarly crafted artifacts that are certainly more than they seem. There's puzzles to solve and mysteries to unravel before you can find your way to the treasure.

Our immersive Crates are designed to be an all encompassing narrative experience that unfolds through a series of documents, notes, and various tactile artifacts and items. They can be enjoyed together or as a solo experience, in one sitting (a long one) or many.