The Disappearance of Cadet Turner
A best friend's sudden disappearance triggers a decades-long search for answers. With your help, the unbelievable truth can finally be uncovered. Set course for adventure, a cadet needs your help!

Sale price

$78.00 USD

Regular price

$109.00 USD
Audience: 8+ (Family Friendly)
Duration: 2-3 Hours of 80s Nostalgia
Players: 1-6 Super Star Cadets
Experience: Sci-Fi Adventure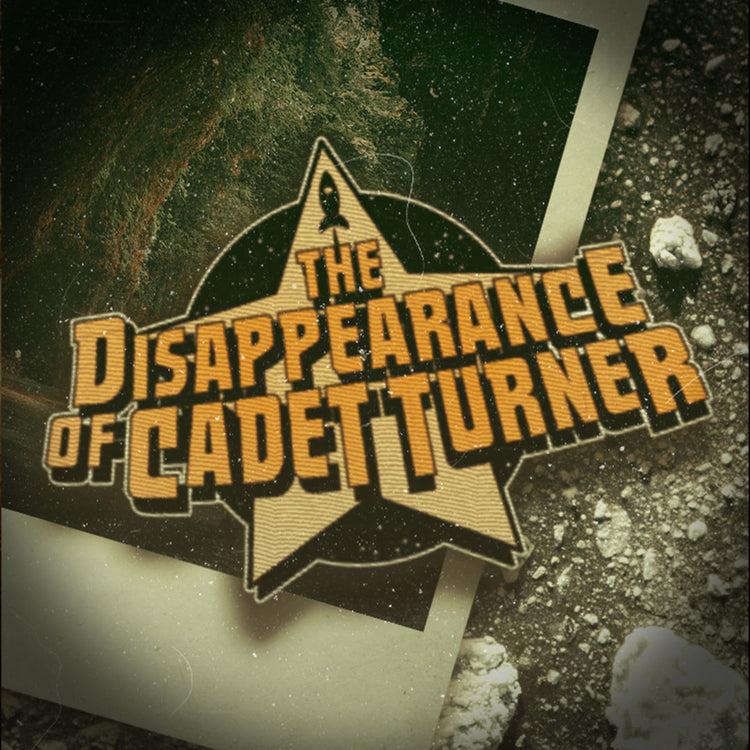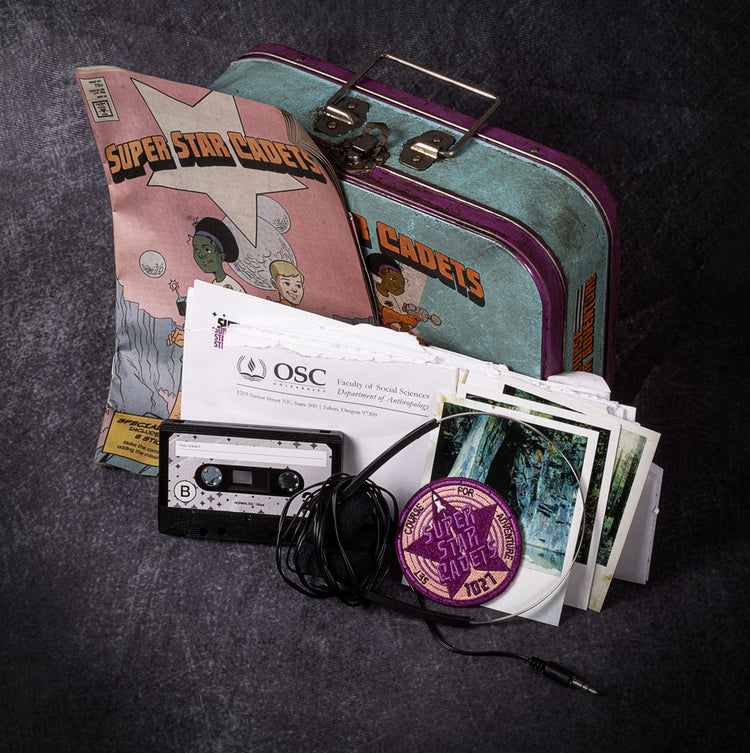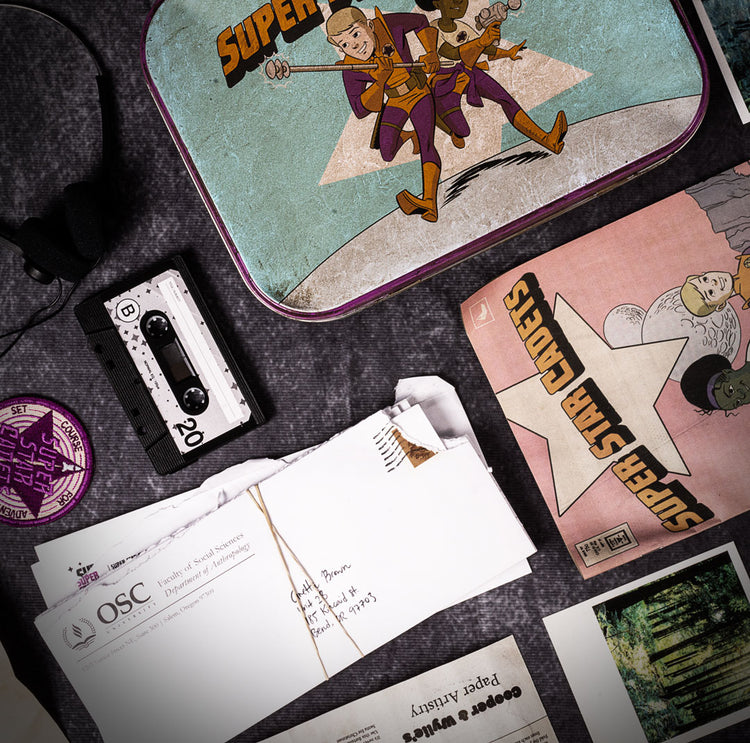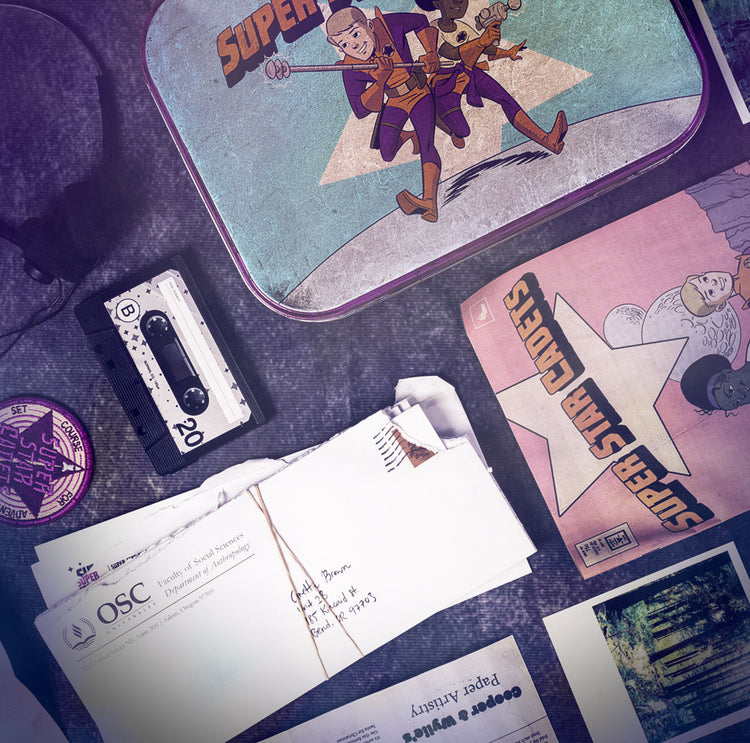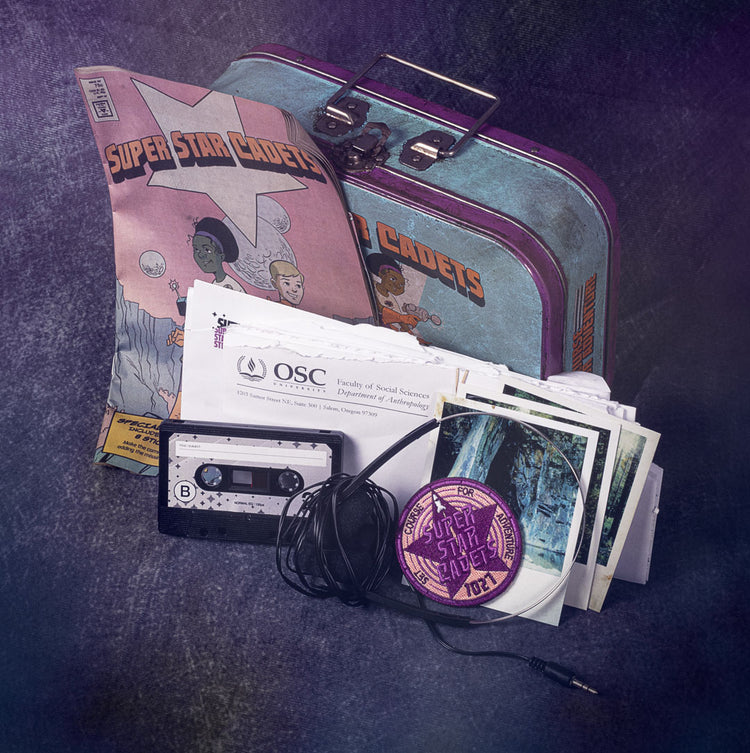 The Disappearance of Cadet Turner is suitable for adventurers ages 8 to 108, and makes a great activity for a solo adventurer, a family, or a school or camp group. It's perfect for fans of 80s nostalgia, classic science fiction, comics, and the exhilarating childhood feeling of running free on long afternoons.

This experience uses a free companion app for your phone or tablet, currently available for iOS only. This app offers an exciting new way to interact with the physical contents of the experience, and allows us to include new puzzle mechanics.

Audience & Difficulty

Fly solo or gather a team of Super Star Cadets to take on this mission, even the rookies are welcome to tag along! You will need a smartphone to listen to that old cassette, but others who've tried to solve Gretta's conundrum found the task only moderately difficult to accomplish.


Duration

Your mission can be broken down into a few objectives, so tackle them one at a time or go for broke! A few hours should be all you need to piece things together, but oftentimes it's a great idea to pace yourself, and look back at clues with fresh eyes…


Contents

Lucky for you it seems that Pat and Gretta were sort of collectors in their own right. There's a lot of stuff packed into that collectible Super Star Cadets tin that might help you find Pat. A vintage collection of Super Star Cadets memorabilia may have more to it than meets the eye. Enjoy a bit of downtime flipping through the comic book before you put on your headphones and listen to the cassette tape.

No tape players? Don't worry, there's an app for that.

Our immersive Crates are designed to be an all encompassing narrative experience that unfolds through a series of documents, notes, and various tactile artifacts and items. They can be enjoyed together or as a solo experience, in one sitting (a long one) or many.