Hunt for the Forgotten Tomb
Deep in the desert, an ill fated expedition meets an inauspicious end. A century later, your time has come to renew the search for the tomb of legend, and brave the ancient perils that lurk in the sand.

Regular price

$159.00 USD

Sale price

$159.00 USD

Regular price

$220.00 USD
Audience: 12+ (Family Friendly)
Duration: 5-8 Hours of Archaeological Excavation
Players: 1-6 Historians
Experience: Egyptology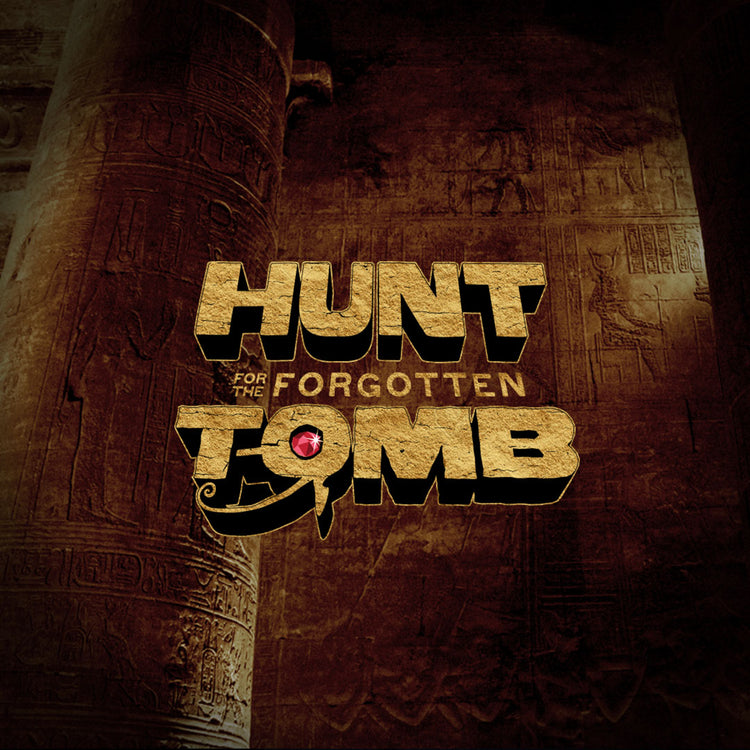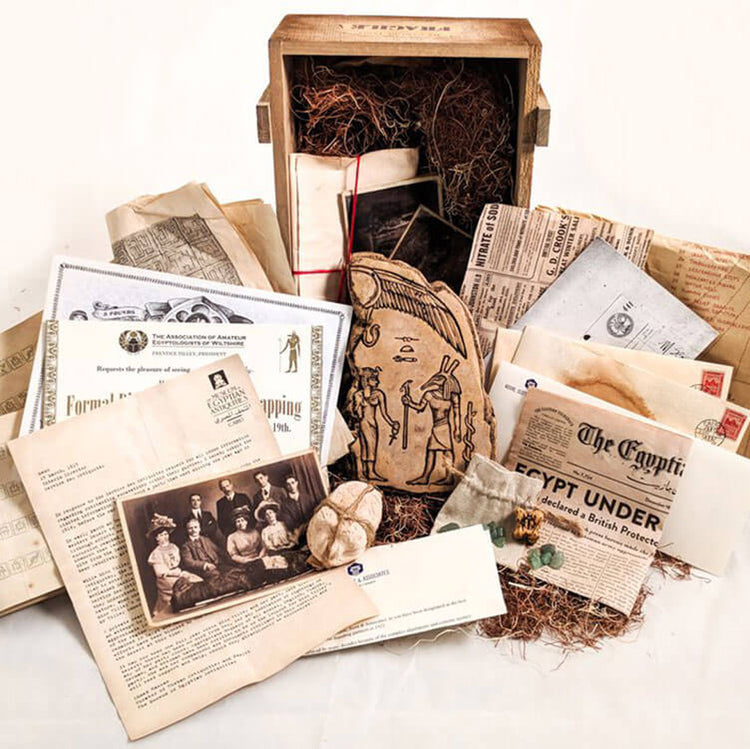 This experience has been re-released in October 2023 with the addition of new puzzles and slight narrative changes that provide a more interactive puzzle-based experience.

A mysterious package arrives at your door containing dozens of diary pages, scribbled notes, and a wooden crate with intriguing artifacts inside. You've been willed the contents of a discovery elsewise thought lost and you'll need to scour through the various scraps, letters, and items to figure out just what happened. Perhaps if you can solve the puzzles riddled in these notes you'll be able to uncover the lost tomb yourself.

Audience & Difficulty

The forthcoming expedition can be traversed alone or with the proper company, but it ought to be noted that junior party members might benefit from guidance of senior archaeologists. Miss Tilley's notation renders the challenge ahead only moderately difficult to overcome.


Duration

Emma Tilley's desert adventure lasted much longer than she expected, but there are several logical places to break up your examination of her unbelievable story. It's not mandatory to toil in the desert for 5-8 hours straight, like some who have followed in her footsteps.


Contents

Packaged in a rickety wooden crate you'll find everything relevant from Kelsey's investigation of John Augur and his lost treasure. From treasure maps, diary entries, windblown scraps from across the sea, and peculiarly crafted artifacts that are certainly more than they seem. There's puzzles to solve and mysteries to unravel before you can find your way to the treasure.

Our immersive Crates are designed to be an all encompassing narrative experience that unfolds through a series of documents, notes, and various tactile artifacts and items. They can be enjoyed together or as a solo experience, in one sitting (a long one) or many.