Mystery Manor
"Investigators wanted", they said.
"Safety guaranteed", they said.

Transport yourself in an instant with our dynamic popup environment, no assembly necessary! Within its walls, an eight-room puzzle escape experience awaits to test your guile, wits, and ghost-hunting prowess!

Shipping December 1st.

Sale price

$87.00 USD

Regular price
Audience: 14+ (Family Friendly)
Duration: 8-12 Hours of Hauntings
Players: 1-4 Paranormal Investigators
Experience: Escape-Room-Style Puzzle Game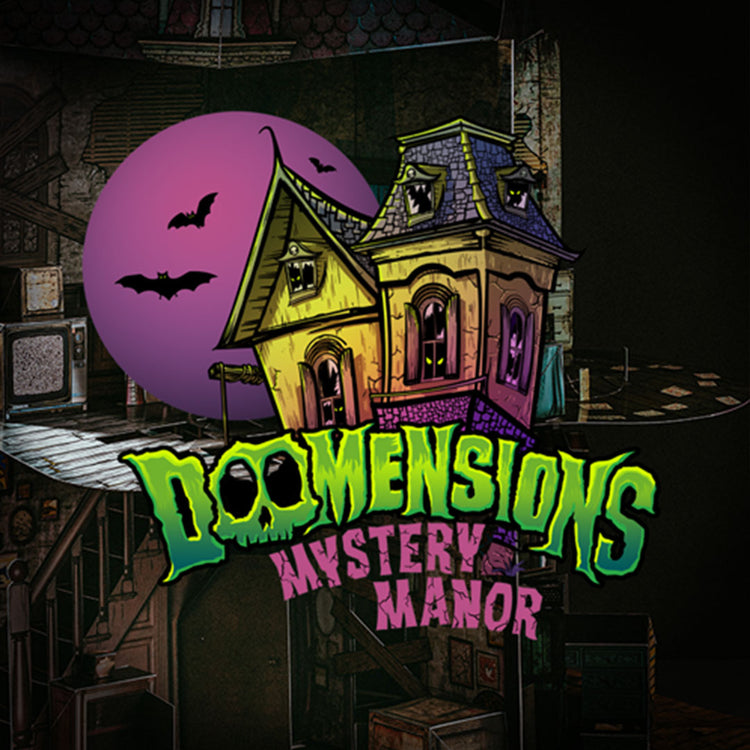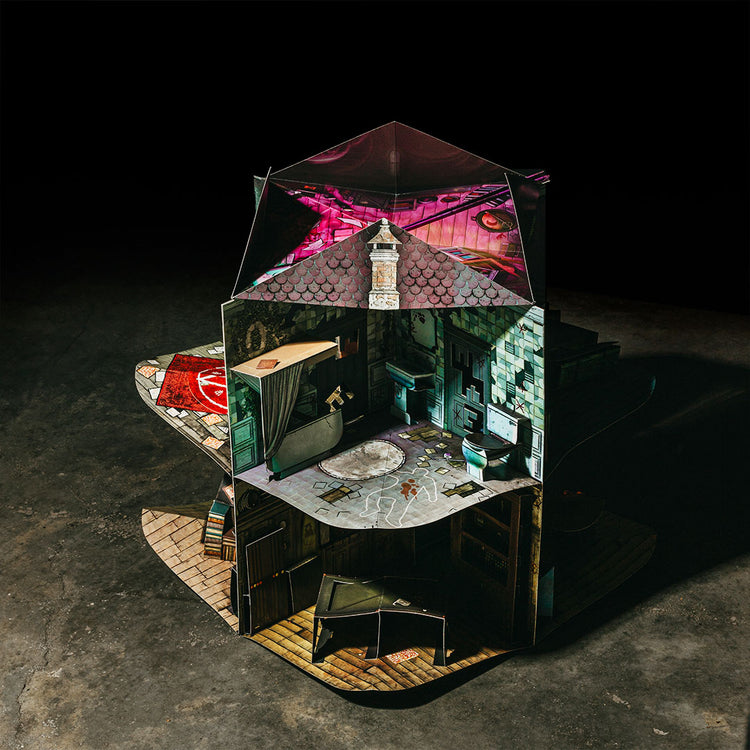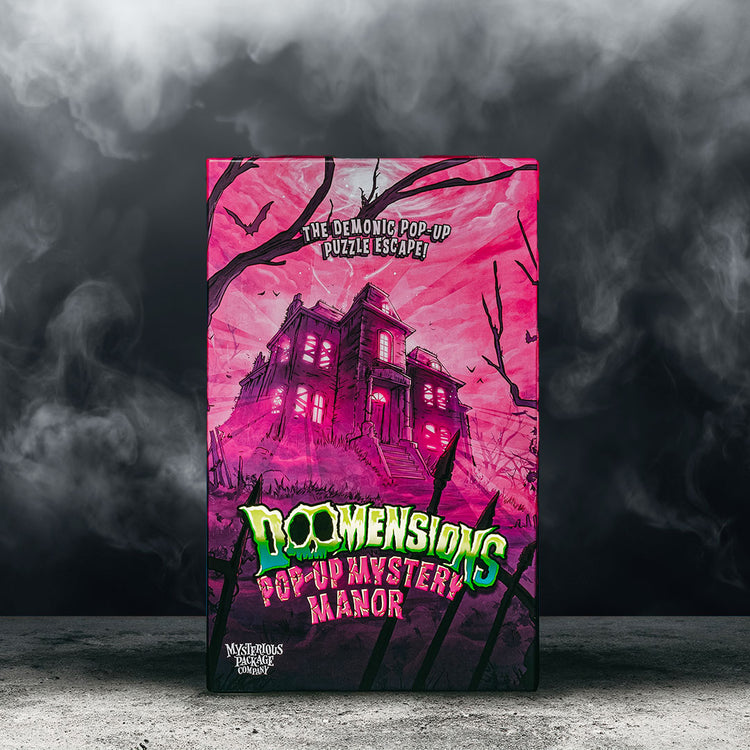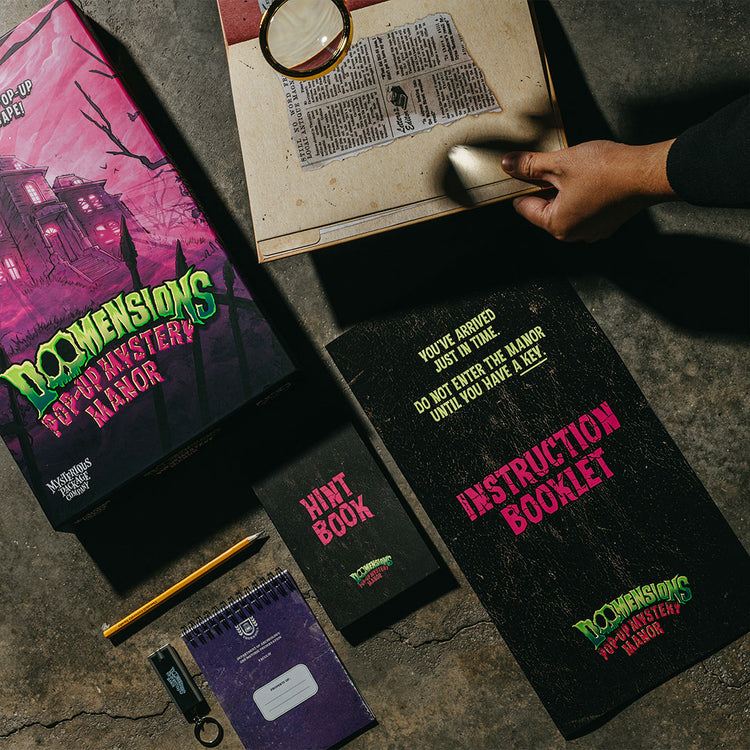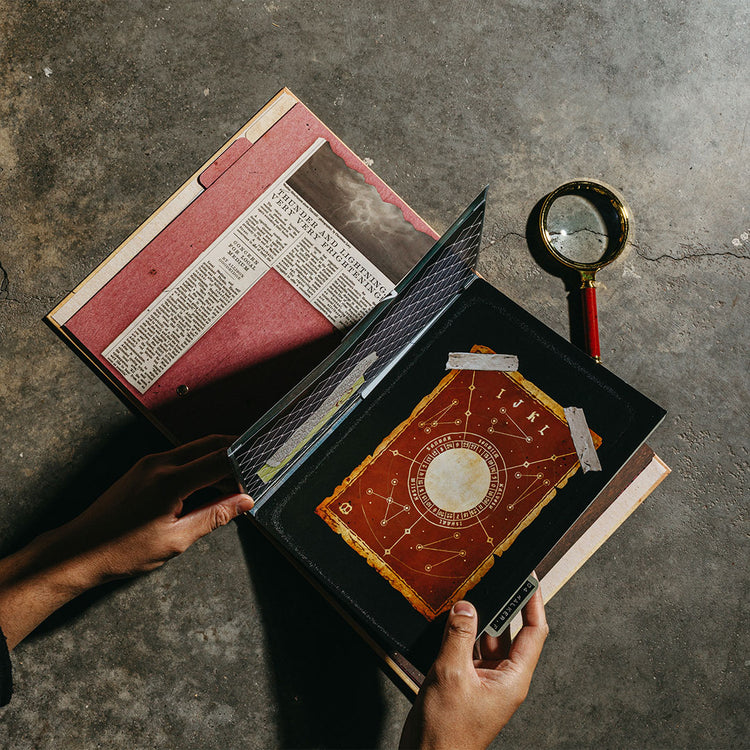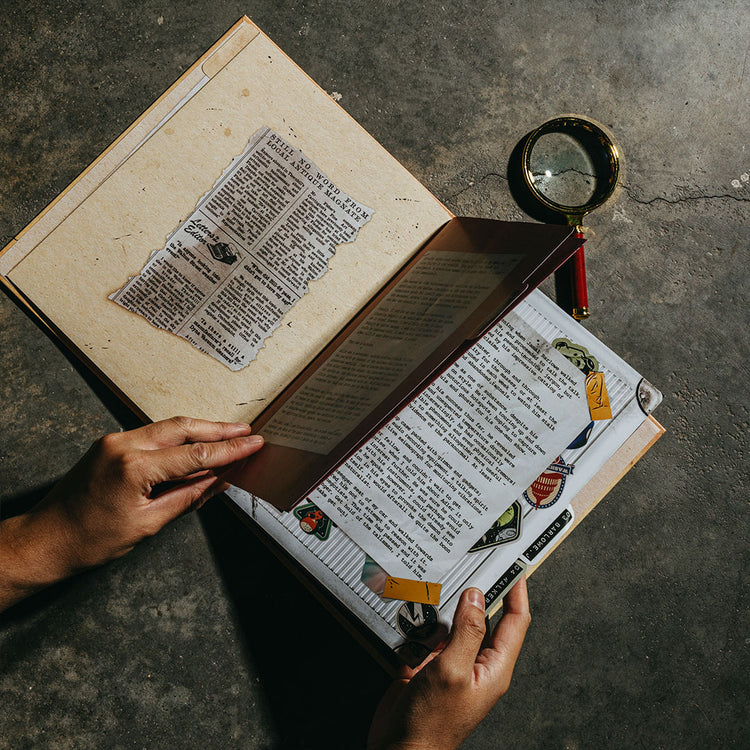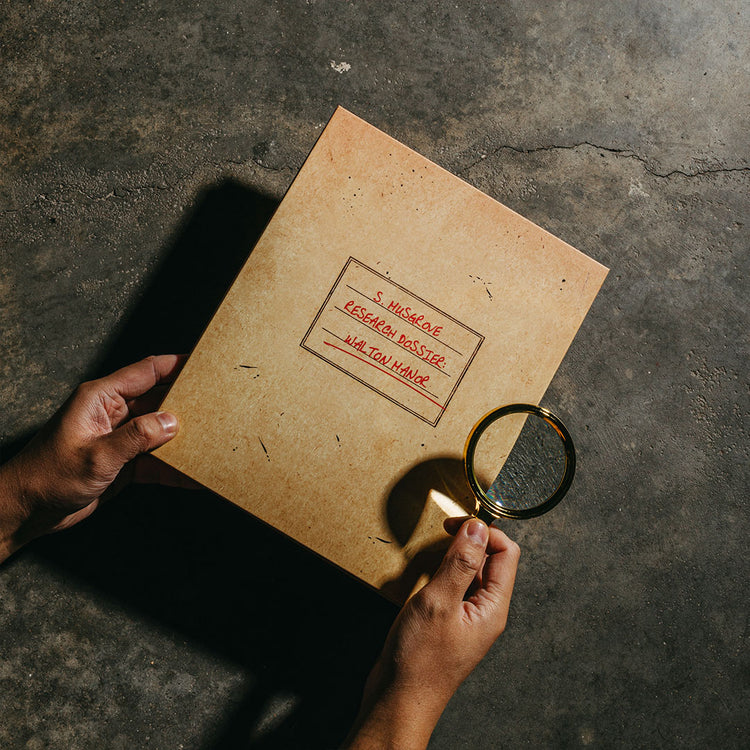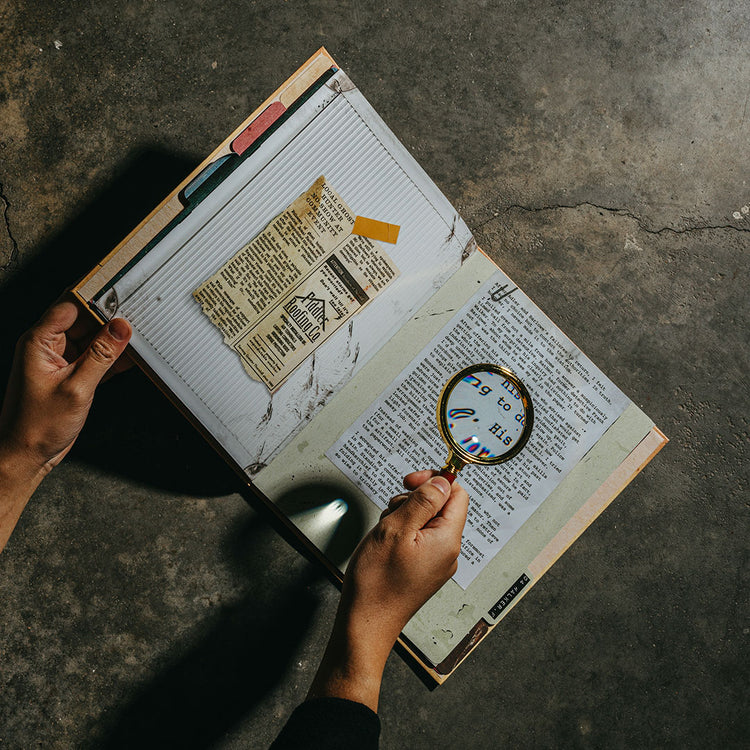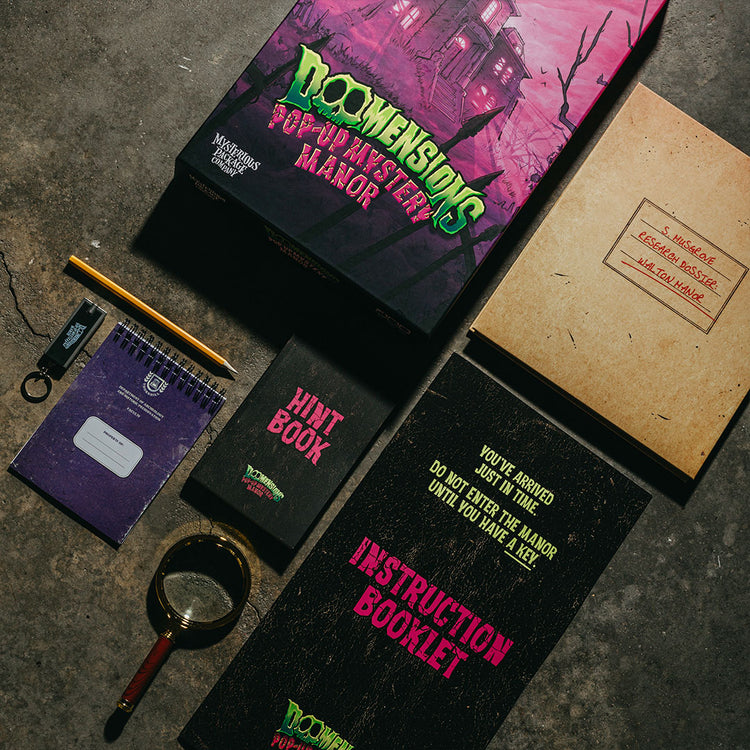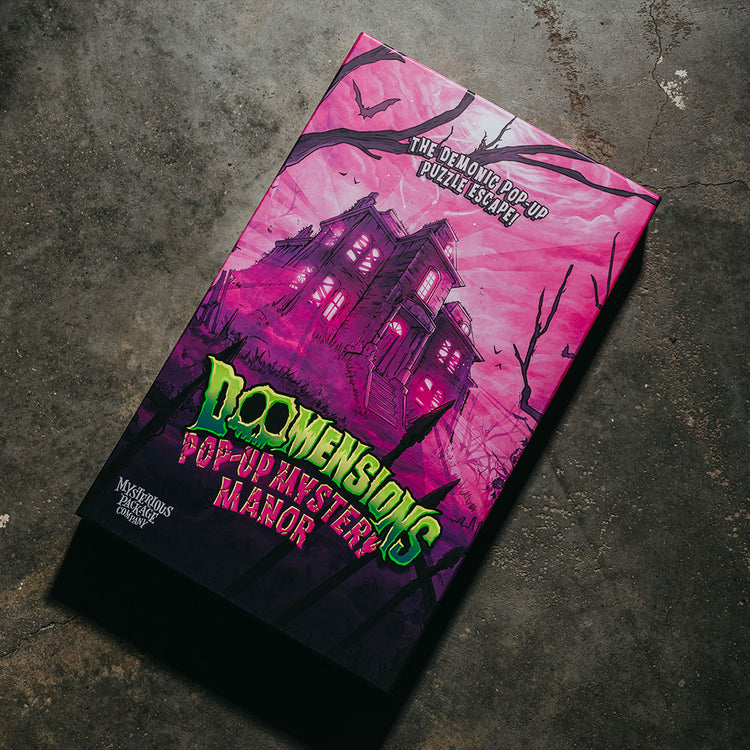 As a newly commissioned paranormal investigator, gather your thick scrapbook of evidence and pay a visit to the three-dimensional Mysterious Manor - no assembly required! Secrets may lie hidden in every dark corner, behind every closed door, making repeated exploration of the manor crucial to your investigation!

Jam-packed with clippings, foldouts, and other curious ephemera that tell the tale of several unfortunate souls, your case file will guide you through your time at the manor. At key investigative milestones, your answer wheel will allow you to confirm your deductions before you return to the manor for more clues…

The complete Doomensions experience contains everything you need to explore the manor and exorcise its unwelcome occupants. Includes all unlocked stretch goals!

Audience & Difficulty

The horrors that have befallen those who have stepped inside the manor are not meant for young children. We suggest only those fourteen years and above venture fourth, lest you be forever haunted by what you're about to experience. We wouldn't want to ruin anyone's childhood. This paranormal mystery unfolds before you, with a varying range of puzzles that will both challenge and delight. Explore alone or gather a group of us to four investigators to roam the halls of the mystery manor and uncover what happened inside. Don't worry, the ghosts don't count as additional players.

Duration

The Manor holds many untold secrets that will require a keen eye and some time to uncover. Investigators who have dared to step past the threshold have found they've needed at least eight or nine hours to truly explore every nook and cranny, but others have been trapped in… ahem, I mean focused on, the house for many more hours than that. We know you're dying to get inside but we promise there is no rush. You may complete your investigation at your own pace.

Contents

Inside your game box you'll find a pop-up paper manor filled with ghosts, ghouls, and a whole bunch of secrets. No assembly required, open the manor and watch it unfold before your eyes. To assist with your paranormal investigation several dossiers have been included with all the existing information about the odd happenings in the manor. Scribbles notes, calls for help, and an abundance of evidence will help you puzzle through this mystery.