Random Cocktail Generator
Sale price

$5.00 USD

Regular price

$25.00 USD
Audience:
Duration:
Players:
Experience: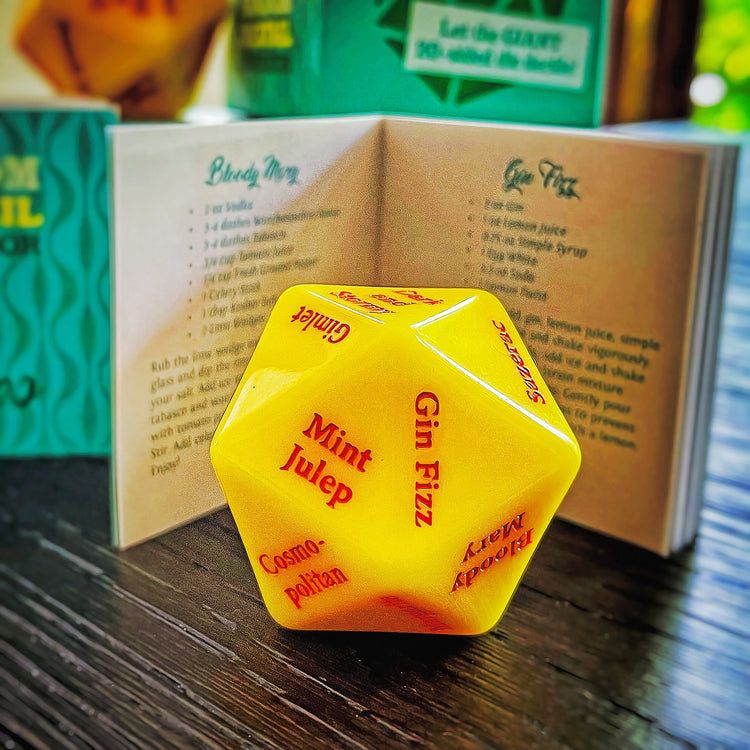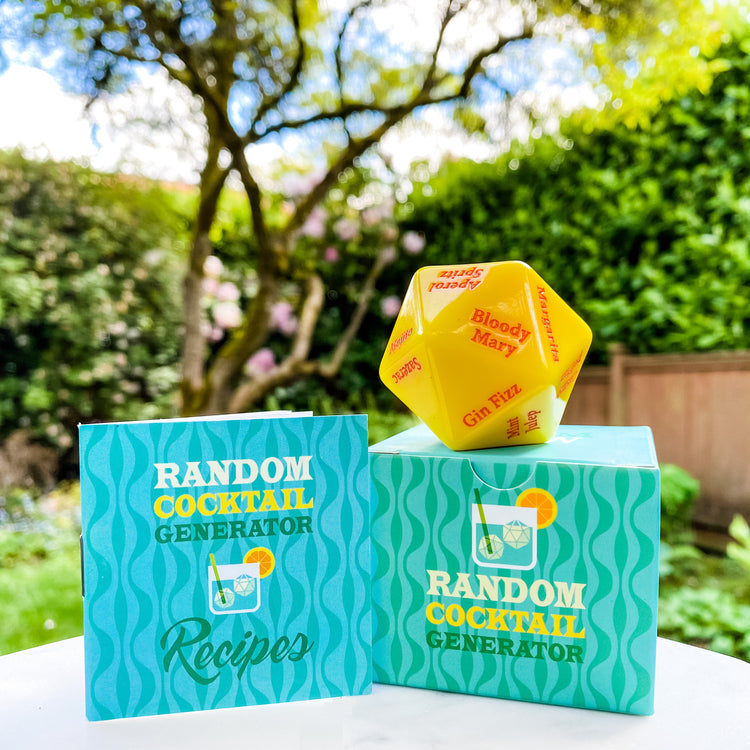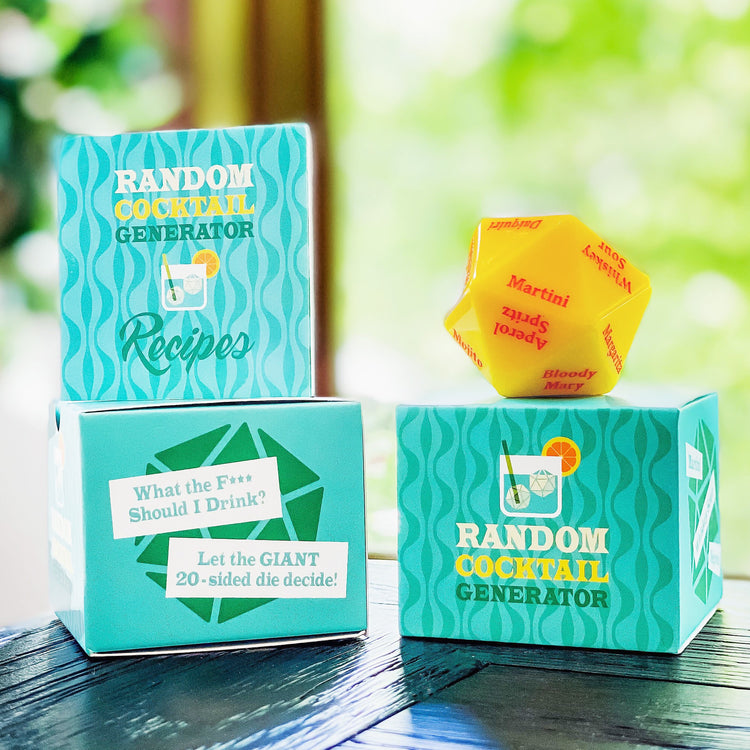 What should I drink? What should I be when I grow up? What is the purpose of my life? What will happen to my eternal soul when I die?

We can answer precisely one of those questions* with the Random Cocktail Generator, the Storm Crow's newest giant d20!

Each side is emblazoned with one of 20 popular cocktails, and each box includes a cocktail recipe book developed by our very own Storm Crow mixologists.

Bring the Random Cocktail Generator as a host gift, take it out for guests at your own parties (D&D or otherwise), or use it alone for day-drinking; we won't judge.**

Sides include:

Margarita
Bloody Mary
Gin Fizz
Mint Julep
Cosmopolitan
Negroni
Whiskey Sour
Martini
Aperol Spritz
Mojito
Sazerac
Dark and Stormy
Gimlet
Moscow Mule
Pimms Cup
Old Fashioned
Daiquiri
Manhattan
French 75
Tom Collins
*OK, we might be able to answer the eternal-soul question too, but you probably won't like our answer. We recommend that you go forward with the religious tradition and/or atheism of your choice.

**That said, please day-drink responsibly.