Chapter One
We are proud to offer the first Chapter from Curious Correspondence. This is the perfect way to sample the critically acclaimed IMMERSIVE ANALOGUE PUZZLE EXPERIENCE.
Sale price

$14.99 USD

Regular price

$24.00 USD
Audience: 14+
Duration: 60-90MINS OF ADVENTURE
Players: 1-4 CURIOUS CORRESPONDENTS
Experience: GRAND ADVENTURE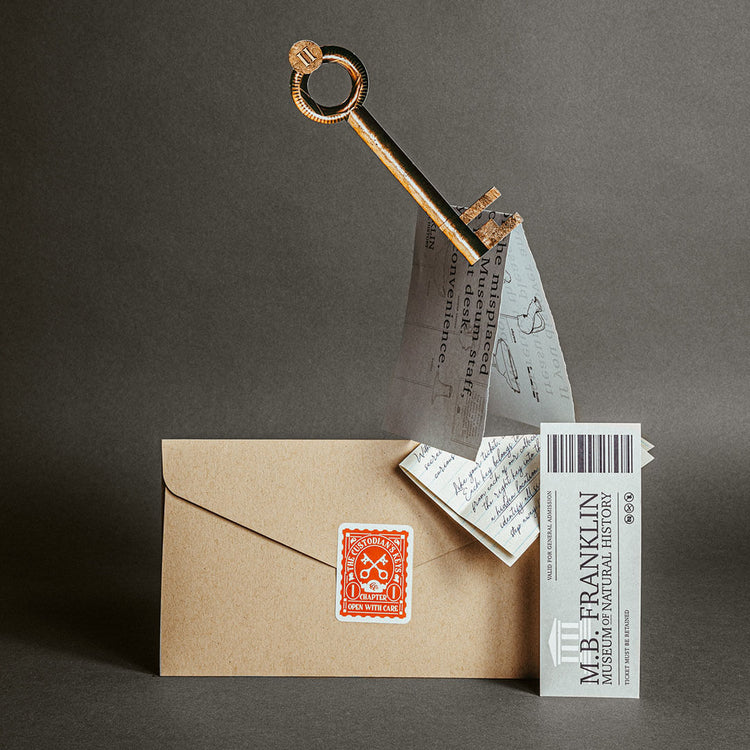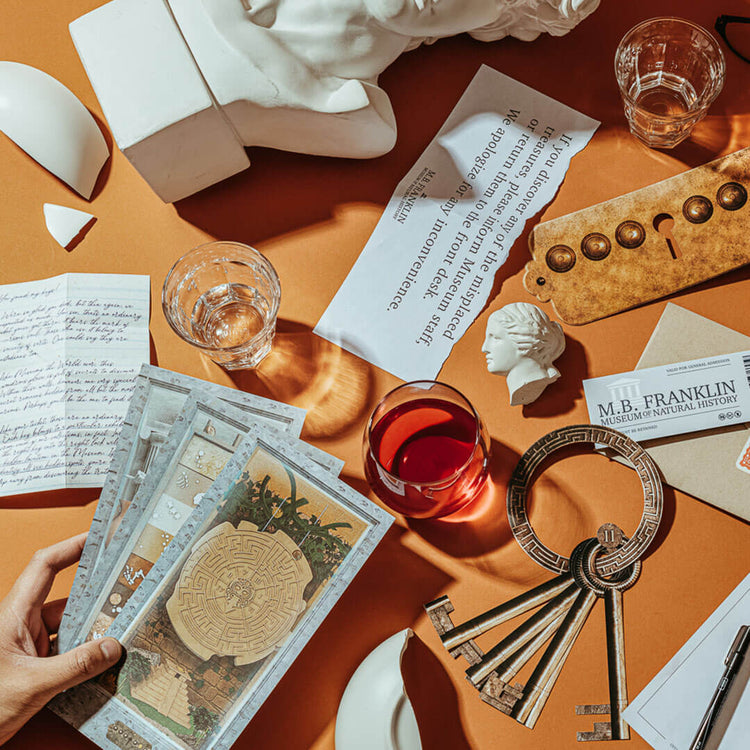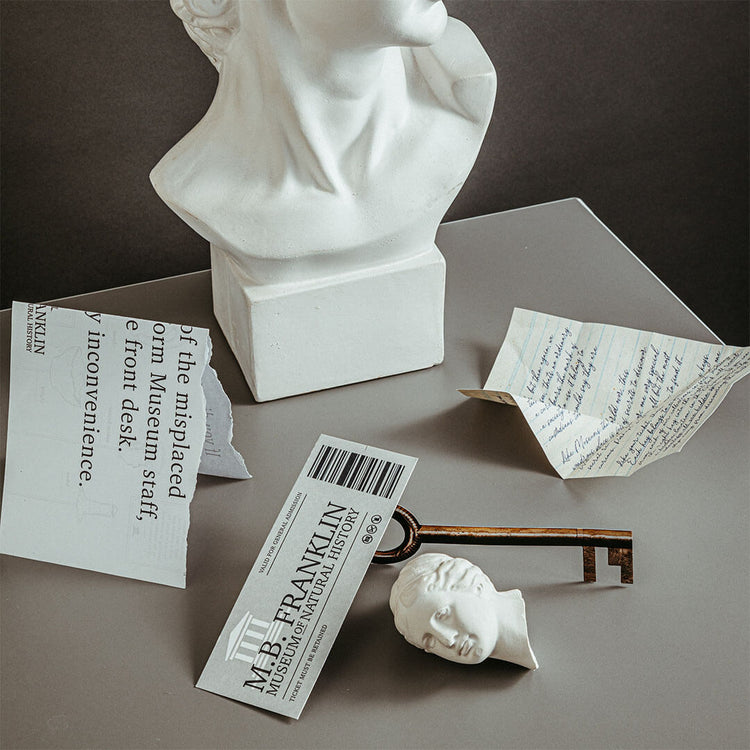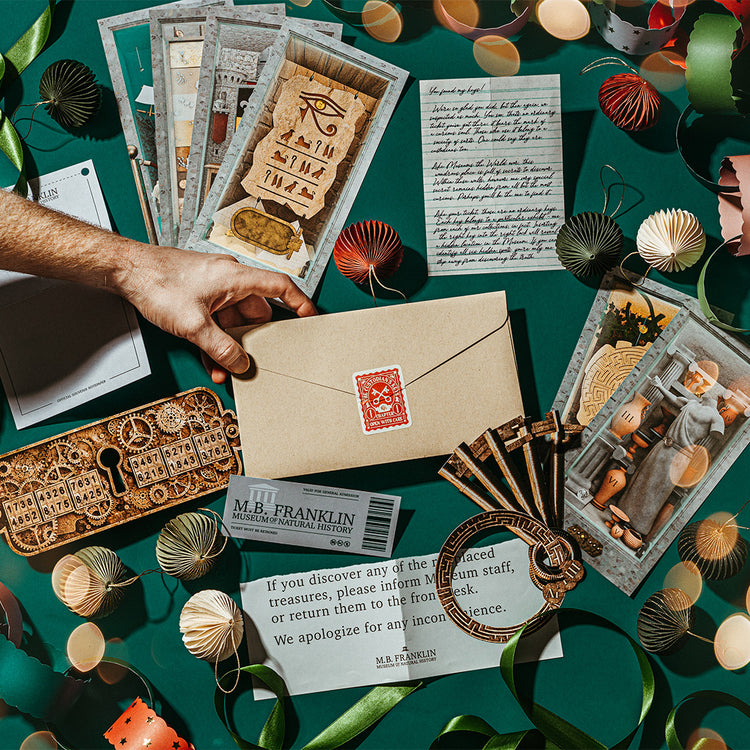 A museum ticket marked with a curious symbol leads you to the M. B. Franklin Museum of Natural History to investigate six keys, six exhibits, and one strange lock.

You must explore each exhibit and solve the clues to pair the right keys with the right locks. Completing this puzzle will reveal the location of an ancient treasure within the museum.

Will you be able to unlock the secrets?
Audience & Difficulty

Recommended for 14+; younger players may require guidance from an adult. Designed to be played either solo or collaboratively, each episode is a perfect activity for date night, families, friends, or even learning groups.

Duration

Each Chapter takes an average of 60-90 minutes to solve, though players can work through them at their own pace.