Camp Moonforest
In dark places, things are known to go bump in the night. An old friend shares that the beloved Camp Moonforest is no exception, and asks for help solving the mystery of its closure.

Sale price

$70.00 USD

Regular price

$109.00 USD
Audience: 8+ (Family Friendly)
Duration: 2-5 Hours of Camp Activities
Players: 1-6 Campers
Experience: Sci-Fi Experience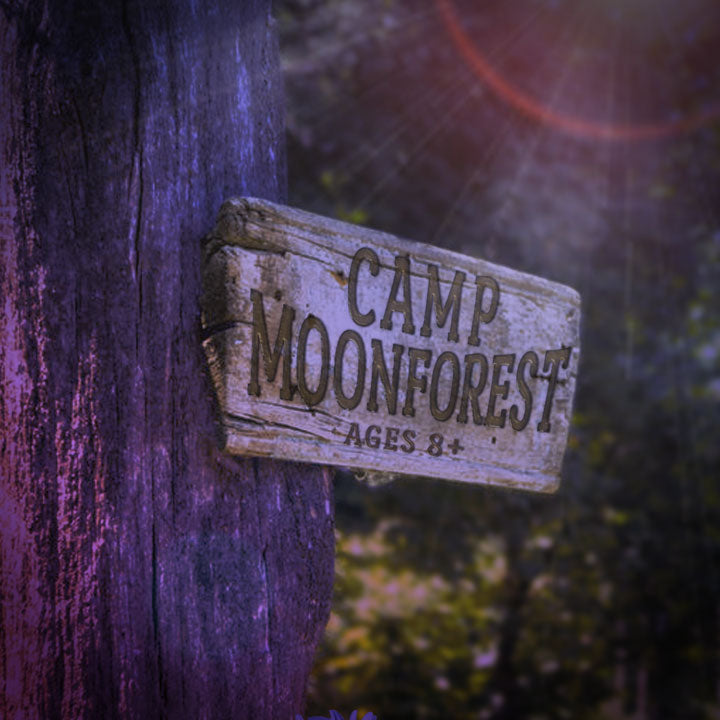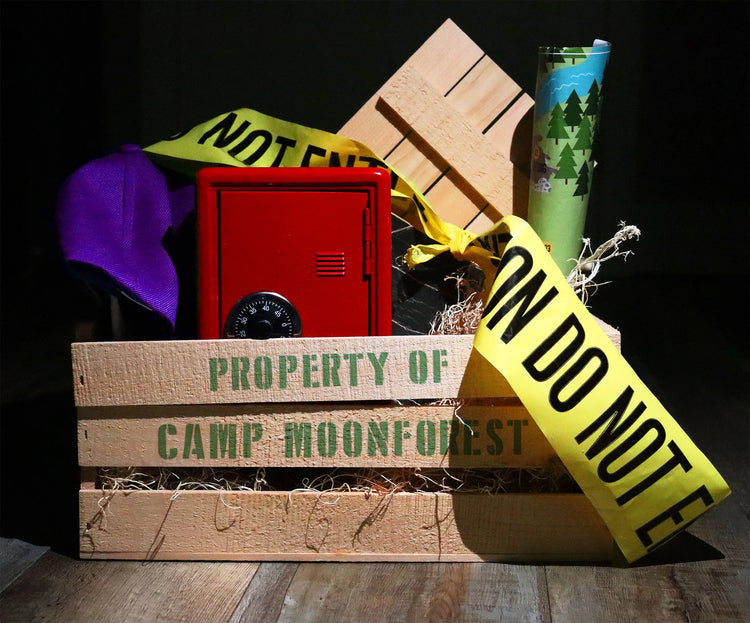 The perfect introduction to mystery and intrigue for younger adventurers (or the young at heart), Camp Moonforest is a narrative-based puzzle story inspired by classic 1980s coming-of-age tales like Stand By Me, E.T., and even Stranger Things. Dig through a trove of notes, camp memorabilia and other mysterious scribblings to find out what is really going on in the woods. You'll need to search for clues and crack codes in order to solve this mystery. Intrigued but not sure? Check out the trailer below.

Audience & Difficulty

The joys of summer camp are not only for the young, but the young at heart. The Camp Moonforest mystery can be uncovered alone or with friends, and thanks to the clues counselor Remy has left behind, puzzles and secrets hidden in this package err on the easier side.


Duration

While Camp Moonforest won't keep the kids away for as long as a week in the woods, it's bound to provide a few hours of fun. Perfect for rainy days at the cottage, a Friday free of homework, or even a childfree date night.


Contents

A loose-lidded wooden crate packed with mysteries from Camp. Remy has sent along everything you need to explore the old forest and uncover what has happened. Carefully peruse the Camp Brochure and Map while sporting your special Camp Moonforest Baseball Cap. Some things may seem quite innocuous, like a random jigsaw puzzle and a lost and found letter but they're all a part of the mystery. And what about that mini locker? Do you think you can find the right combination and find what's hidden inside?

Our Immersive Crates are designed to be an all encompassing narrative experience that unfolds through a series of documents, notes, and various tactile artifacts and items. They can be enjoyed together or as a solo experience, in one sitting or many.